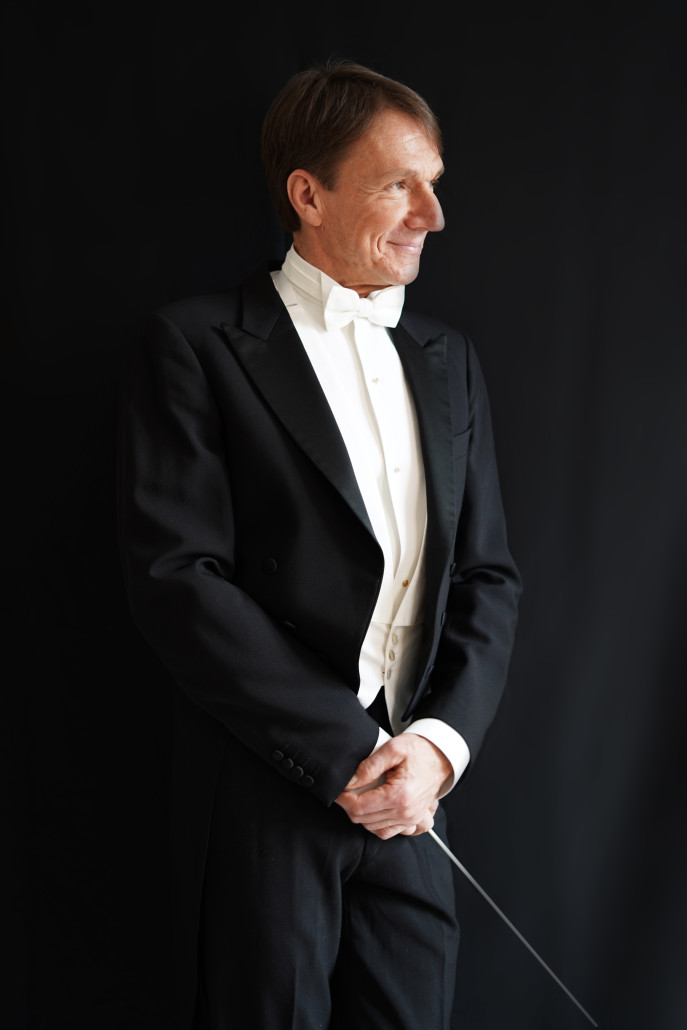 GOTTFRIED RABL
Born in Vienna, Austria, Gottfried Rabl studied at the University of Music in Vienna (the former Academy of Music). He holds degrees in French horn, conducting and vocal coaching. After a one year conducting fellowship at the Sibelius Academy in Helsinki, Finland,, he started to perform with his own, highly successful contemporary music ensemble "Theatre of Silence" for several years, in which he appeared as conductor, pianist and composer.
After working shortly as a vocal coach at the Studio of the Vienna State Opera he started a close collaboration with Leonard Bernstein, during which Mr. Rabl served as musical assistant and editor of Bernstein's last opera "A Quiet Place". He subsequently pursued for several years post-graduate studies at Indiana University in the United States, where he also worked as conductor.
Recognized for his strength and intensity in conducting nineteenth and twentieth century repertoire as well as contemporary music, Gottfried Rabl conducts frequently the Vienna Radio Symphony Orchestra, the internationally renowned ensemble 'die reihe', and has worked with the Vienna Concert Orchestra, the Radio Choir and the Vienna Concert Choir. Special cooperation includes successful programs presenting classical music to young listeners.